Better Health and Performance With Chiropractic Care
Better Health and Performance With Chiropractic Care
Written By Marshall Family Chiropractic on January 1, 2022
---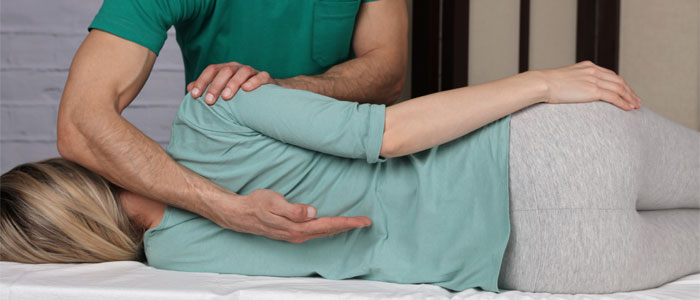 Despite having so much information at our fingertips, one could argue that it is much harder to live a healthier lifestyle today than it was just a few decades ago. With so much screen time, long commutes and endless stays sitting hunched over computers, it is no surprise why millions of Americans suffer from back and neck pain. Dr. Marshall at Marshall Family Chiropractic has years of experience helping patients live healthy, pain-free lives.
Chiropractic Care: The Natural Approach to Pain Relief
Many people do not know the true benefits that frequent chiropractic adjustments can have on one's body. Chiropractic care is a proven way to eliminate back, neck, and spinal pain at the source. Professional chiropractors such as Dr. Marshall are experts in spinal anatomy and use an array of sophisticated tools to diagnose and treat pain.
If you have been in a car accident, have suffered a sports injury, or simply suffer from back pain, there are several reasons to consider seeing a chiropractor:
Chiropractic care treats pain without addictive medications.

Dependency on painkillers is an increasingly serious problem. Luckily, chiropractic adjustments treat and eliminate your pain without the need for prescription drugs, which can cause addiction and harm your immune system.

Chiropractic care is non-invasive

. Dr. Marshall's techniques do not require surgery, meaning that you can reduce your pain with

simple adjustments

and spinal manipulation.

Chiropractic care helps better your lifestyle

. An experienced chiropractor will work with you to see what areas of your life may be causing your pain. Dr. Marshall can help you make better lifestyle choices so that you can live healthier, longer, and stress-free.
Choose Marshall Family Chiropractic in St. Clair
Dr. Marshall is dedicated to giving his patients 100%. He understands how issues such as lower back pain, neck pain and spinal issues can impact a person's life. That is why he treats patients holistically and individually to give them the best chiropractic care possible. Living a healthy life starts with getting rid of your pain in a way that is natural, safe, and proven.
Schedule an Appointment Today
Call Marshall Family Chiropractic today at (810) 329-6100 to schedule an appointment. Visit us and see why we are St. Clair, Michigan's choice for quality chiropractic care!

Posted In: Chiropractic Neck Pain Treatment Low Back Pain Treatment Back Pain Treatment Pain Relief