Chiropractic Care for Anxiety, Stress, and Depression
Chiropractic Care for Anxiety, Stress, and Depression
Written By Marshall Family Chiropractic on January 25, 2021
---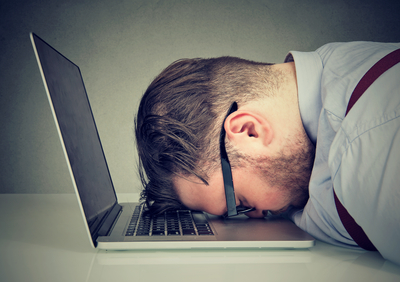 Whether it's school, work, or your personal life, you experience stressors every day. The occasional stressed out moment, for example, due to a big work presentation, is typical. However, ongoing stress is a problem.
Stress seriously harms mental and physical health. It also increases your risk of developing anxiety and depressive disorders due to the hormonal changes that occur when a person is stressed.
Chiropractic care can help.
The Dangers of Stress, Anxiety, and Depression
If you struggle with anxiety or depression, you aren't alone.
Anxiety is the most common mental health issue in the United States, affecting 18.1% of the population – an estimated 40 million people. It often goes hand-in-hand with depression, which affects an estimated 17.3 million U.S. adults.
Untreated anxiety and depression can seriously hamper your everyday quality of life. Here are some common symptoms of anxiety:
Muscle tension

Memory troubles

Sleep difficulties

Feelings of panic or dread
Here are some common symptoms of depression:
Lack of energy

Changes in appetite

Difficulty sleeping

Feelings of hopelessness

Suicidal thoughts
There's no need to live with these symptoms. Mental health professionals can help.
How Chiropractic Care Supports Mental Health
Finding ways to manage everyday stress will minimize your risk of developing anxiety and depressive disorders in the big picture. A chiropractor can support your journey to better mental health through stress reduction treatments.
Chiropractic care can help in a few respects. If you're stressed, you carry that stress in your body. You might ball up your fists or hunch your shoulders, for example. Chiropractic care relieves these physical symptoms of stress by alleviating tension in the musculoskeletal system.
Additionally, chiropractic care combats the high blood pressure that often comes with stress. Finally, research suggests that chiropractic care improves sleep and combats insomnia, a common side effect of anxiety and depression.
Comprehensive Chiropractic Care in Saint Clair, Michigan
Marshall Family Chiropractic provides comprehensive chiropractic services performed by a licensed chiropractor. We understand that mental and physical health are intrinsically linked, and we create a care plan precisely tailored to your needs. Come in and see us today.
Call us at (810) 329-6100 to request your appointment.

Posted In: Chiropractic Stress Reduction Anxiety Reduction Depression Reduction