Headaches, Muscle Tension, and Shaking: How Stress Treatments Can Help Relieve Your Pain
Headaches, Muscle Tension, and Shaking: How Stress Treatments Can Help Relieve Your Pain
Written By Marshall Family Chiropractic on August 6, 2020
---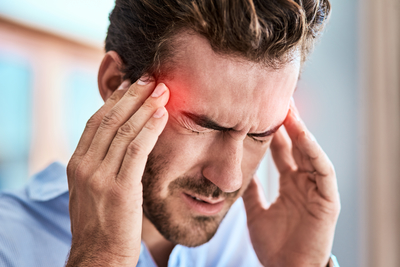 Stress, anxiety, fear, and uncertainty are all too common and can have some serious adverse side effects on the body. While most people associate these factors with depression, anxiety, and other mood disorders, stress treatments can help prevent many physical ailments, including:
Headaches
Muscle pain/tension
Clenched jaw
Grinding teethChest pain/rapid heartbeat
Nervousness/shaking and more
3 Ways Chiropractic Care Provides Much Needed Stress Treatments
If you're experiencing chronic headaches, muscle pains, or other conditions, such as insomnia or mood changes, then you may require a carefully designed stress treatment plan that helps you not only relax but find the relief you need. Chiropractors perform several stress treatments that help both the body and mind find relief and relaxation. Here are three common chiropractic treatments that help millions of individuals find relief from their chronic stress.
1. Massage Therapy
Massage therapy uses several different types of massage to help not only reduce a patient's pain but help them relax. Studies have shown that massage is an effective stress treatment option and can help with:
Anxiety
Headaches
Insomnia related to stress
Soft tissue injuries and more
2. Chiropractic Adjustments
Spinal manipulation, more frequently known as an "adjustment," is the process of applying gentle, controlled force onto the vertebrae of the spine. This helps to realign the spine and help take the pressure off the surrounding muscles, discs of the spin, and relax the body as it moves back into its natural positioning.
3. Therapeutic Exercise/Physical Rehabilitation
Chiropractors understand that exercise is vital to a patient's overall health and wellbeing. When it comes to stress, treatment plans often include some form of therapeutic exercise to help improve their cardiovascular health and help decrease their stress levels through the release of endorphins, also known as the "feel-good" hormone.
Chronic Headaches? Stress Treatments Available in Saint Clair, Michigan
Stress can adversely affect the body in dozens of different ways, including chronic headaches. That's why the team at Marshall Family Chiropractic takes the time to get to know you on a deeper level. That way, we can devise the optimal stress treatments to help you find the relief you need.
If you're struggling with chronic headaches and/or stress, treatment is closer than you think. Simply call our office at (810) 329-6100 to schedule your appointment.

Posted In: Chiropractic Preventative Stress Reduction