Healthy Eating and Chiropractic Care This Holiday Season
Healthy Eating and Chiropractic Care This Holiday Season
Written By Marshall Family Chiropractic on December 1, 2021
---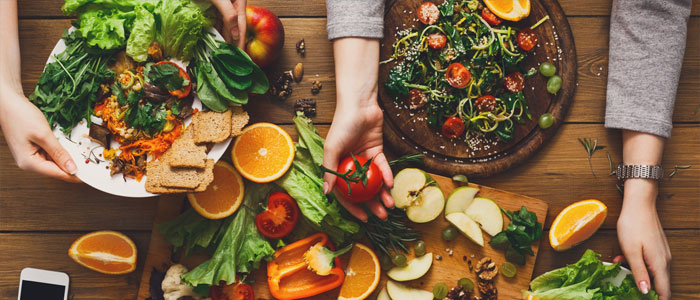 The holiday season is a great time to enjoy time with your family, seasonal traditions, and some of the best home-cooked food of the year. If you aren't careful, however, overeating and unhealthy eating habits are extremely easy to develop. Dr. Marshall at Marshall Family Chiropractic has put together tips on healthy eating to help you get through the holiday season safely.
Why Are Eating Habits Important During the Holidays?
Millions of Americans are overweight, and the holiday season is known to contribute to obesity.
Digestion problems are made worse by overeating and unhealthy food.
Poor eating habits can lead to increased blood pressure, stress, or even back pain that may require chiropractic care.
How to Develop Healthy Eating Habits
There are a lot of ways you can develop better eating habits. While some may work more for you better than others, here are some ideas to keep in mind to encourage healthy eating this holiday season:
Be mindful of your triggers.

Certain foods can be a weak point. Other times, alcohol or drugs may influence your desire to eat certain foods. Being mindful of these triggers is the first step to prevent overeating something unhealthy.

Portion control.

Especially at Thanksgiving dinner, it can be hard to limit yourself when there is so much delicious food to try. However, overeating is a major cause of weight gain and eating disorders, and is very common around the holidays. Stopping when you are no longer hungry and waiting to digest your food is the best way to encourage healthy eating.

Seek natural chiropractic care

. Frequent

chiropractic adjustments

are proven to help relieve back and neck pain, which is often a source of stress for people around the holidays. Lowering your stress levels can help combat issues such as bloating and indigestion.
Marshall Family Chiropractic in Saint Clair, Michigan
For years, Dr. Marshall has helped patients not only alleviate their pain, but develop better lifestyle habits. As we approach the holiday season, it is more important than ever to be mindful of your eating habits to make sure you remain healthy and can achieve your lifestyle goals. Dr. Marshall will work with you to see what areas you struggle in, and will help you develop a plan to keep you on a healthy track.
Schedule an Appointment Today
Schedule an appointment at Marshall Family Chiropractic today by calling (810) 329-6100 to see why we are St. Clair's choice for chiropractic care!

Posted In: Chiropractic Healthy Eating