Holiday Stress Management with Chiropractic Care
Holiday Stress Management with Chiropractic Care
Written By Marshall Family Chiropractic on December 11, 2019
---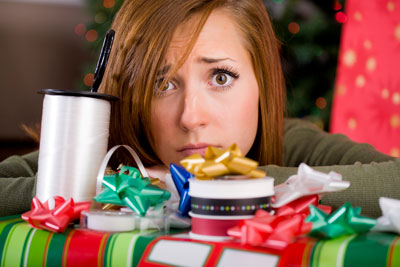 Stress.
It creeps in faster that the holiday season itself – rearing its ugly head and hovering over your body and mind until the season settles.
Though the holiday season brings fun and precious moments to cherish, managing your stress levels is the first way to truly enjoy the moments of the most wonderful time of the year.
Here, you will learn the effects that stress has on the body as well as the way to manage holiday stress through home practice and chiropractic care.
The Effects of Stress on the Body
Stress is not something to take lightly, as it can have a serious effect on your body and mind.
When you are stressed, your body tends to tense up – contracting your muscles tightly and even causing your spine to lock in unnatural positions. In turn, you may experience the following symptoms:
Frequent headaches

Sore muscles

Stiff Neck

Irritability
In addition, stress causes your body to go into a state of survival mode, which makes it hard to heal from sickness or injury quickly.
Holiday Stress Management in Saint Clair
Thankfully, Dr. Eric Marshall, D.C., will help you keep your holiday stress levels at bay by suggesting effective chiropractic methods that will relieve the tension in your body immediately – leaving you feeling more relaxed than when you walked into the clinic.
Enjoy stress relief through:
Spinal Subluxations:

Spinal subluxation

is the adjusting of the spine to set the central nervous system in order again. This practice is effective for stress relief as it significantly reduces chronic pain, uncompresses nerves, and balances

cortisol levels

.
Fitness and Stretches:

Dr. Marshall can offer you professional advice on exercises and stretches that significantly reduce stress levels and relieve chronic pain.
If you would like more advice on holiday stress management, schedule an appointment with Dr. Marshall today, or call 810-329-6100.

Posted In: Nutrition