How Your Immune System Works With Chiropractic Care
How Your Immune System Works With Chiropractic Care
Written By Marshall Family Chiropractic on November 1, 2021
---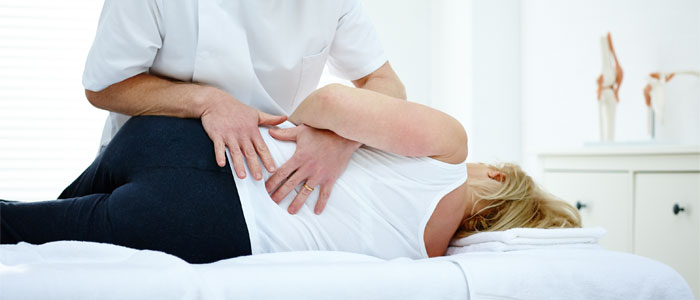 Your immune system is the way your body protects you from diseases and illness. Although it can be complex, understanding the immune system is important as it can help you live healthier and longer. Dr. Eric Marshall at Marshall Family Chiropractic in Saint Clair, Michigan, has extensive knowledge of the immune system, as well as how chiropractic care can work to keep it in great shape.
How Getting Ill Can Help Your Immune System
The whole point of having an immune system is to prevent illnesses, right? If that's the case, then how is it possible that getting sick can actually help us in the long run?
When your immune system fights off germs, it develops antibodies. These antibodies help your body remember what made you sick, so your immune system is more prepared the next time. While catching the flu once won't make you immune from other strains, getting sick occasionally actually helps your immune system develop a stronger response to germs.
How Chiropractic Care Helps Your Immune System
To build a better immune system, it is crucial that you eat right, get enough sleep, and take care of yourself as much as possible. However, millions of Americans suffer from conditions such as lower back pain, neck pain, and sports injuries that prevent them from checking all of these boxes.
Living with unwanted muscle and spinal pain can significantly hinder one's immune system. This is because chronic pain can cause you to get a lower quality of sleep and increases your levels of stress. Certain medications can also hinder the efficiency of your immune system. That is why Dr. Marshall recommends regular chiropractic adjustments to help boost your immune system, especially if you suffer from any of the above conditions.
Choose Marshall Family Chiropractic
For years, Marshall Family Chiropractic has been Saint Clair's choice for chiropractic care. If you are suffering from pain in the neck, back, or spine, we highly encourage you to schedule an appointment with us today. Frequent chiropractic adjustments can help relieve stress and pain, which in turn can give your immune system the boost it needs.
Schedule an Appointment Today
Call our office today at (810) 329-6100 to schedule an appointment. We look forward to helping you and your family live healthier, pain-free lives!

Posted In: Chiropractic Wellness Immune System Immune Health