Natural Ways to Alleviate Scoliosis Pain
Natural Ways to Alleviate Scoliosis Pain
Written By Marshall Family Chiropractic on August 30, 2021
---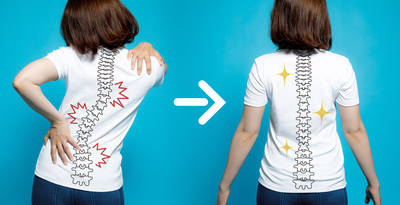 The millions who have scoliosis know how painful it can be. Marshall Family Chiropractic in St. Clair wants you to know how chiropractic care can help. We offer non-invasive, drug-free ways to alleviate and hopefully eliminate scoliosis-related pain.
Scoliosis and Chiropractic
Scoliosis means your spine doesn't curve correctly. It can be severely curved and/or off-center. Many forms of scoliosis can start off mild and progress for years, making pain worse and worse, and making breathing difficult for some. Improper spinal curvature puts extra stress on your spine and joints, which translates into uneven strain on your muscles and painful pressure on nerves.
Our chiropractors work to alleviate all of the above through various chiropractic techniques, including arthrostim, manual manipulation, various muscle-strengthening exercises and more. We'll perform a proper evaluation on your condition and overall health and work with you to build an action plan for quality pain relief. Scoliosis pain isn't something you just have to deal with for life. There are many things you can do about it.
As for chiropractic care, it takes a specialized touch to take pressure off your joints. We'll carefully relax muscles and stimulate nerve activity so you can retrain your brain on how it moves your body. Relaxed muscles work with your joints, instead of against them, which provides pain relief thanks to less squeezing on your nerves.
Getting inflammation under control is important. Chronic inflammation wears out your body like water rusts metal. It can eat away at muscle and make you prone to weight gain. It's also painful. We'll work to improve blood flow to your joints and muscles, and loosen up your body so it can relax and stop triggering the natural inflammatory response.
To further help with pain reduction and mitigation, we'll guide you through appropriate exercises designed to strengthen muscles. This reduces strain, helps reduce inflammation, and can lead to better posture over time, which means pain relief for you. The better your range of motion and the more flexible your muscles, the better your body can handle scoliosis with grace.
Get Chiropractic Care for Scoliosis in Saint Clair Michigan
Marshall Family Chiropractic is here to be a beacon of hope, spreading the word to help people understand that they can vitalize their body's incredible healing ability instead of just battling their symptoms.
We work to help people achieve and maintain good health as opposed to trying to fight their diseases.
Have questions or want to schedule an appointment? Call us at (810) 329-6100 or go online and fill out a contact form. We're more than happy to help.

Posted In: Chiropractic Scoliosis Treatment