Omega 3 And Controlling Inflammation
Omega 3 And Controlling Inflammation
Written By Marshall Family Chiropractic on October 11, 2019
---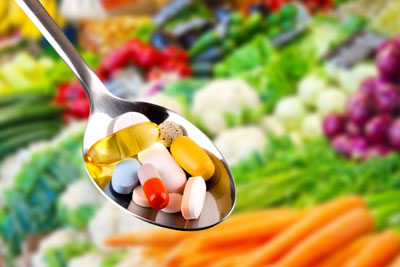 Surely, at one point or another you have heard of omega 3. It's talked about in diet and health books, on television shows, and if you have a nutritionist they have probably recommends them.
However, what is the hype all about? Do you need the omega 3 nutritional values as much as it's recommended?
Here, you will learn how omega 3 can benefit your health, as well as some foods that contain this powerful ingredient.
What is Omega 3?
Omega 3 is a fatty acid that comes in three different types:
Alpha-linolenic acid (ALA): the most common type of omega 3
Eicosatetraenoic acid (EPA): found in food made from animals
Docosahexaenoic acid (DHA): Makes up much of the brain and eyes and found in animal products as well
Omega 3 is not produced by your body naturally. So, eating wholesome food containing this fatty acid is the best way to obtain it.
Foods that Contain Omega 3
Foods that contain omega 3 include:
Fish
Nuts and Legumes
Eggs
Olive Oil
Leafy Greens
It is important to include a balance of omega 3 in your diet, as a lack of this special nutrient can cause serious problems.
How Does Omega 3 Help with Inflammation?
Many causes of inflammation occur due to an overwhelming number of macrophages, inflammation-inducing cells, in the body.
Omega 3 helps combat these types of cells – soothing ailments such as arthritis, tissue, and joint pain, and cardiovascular inflammation.
Chiropractic Care for Inflammation in Saint Clair
In addition to incorporating omega 3 into your diet, chiropractic care is an excellent way to solve painful inflammation within your body.
Dr. Eric Marshall, D.C., strives to educate the community of Saint Clair about natural and non-invasive medical options for their health – through diet, chiropractic adjustments, and natural therapies.
If you would like to know more about how omega 3 can help your inflammation, schedule an appointment at Marshall Family Chiropractic today, or call (810)-329-6100.

Posted In: Chiropractic Nutrition