Positivity and Laughter are The Best Medicine for Your Overall Health and Wellbeing
Positivity and Laughter are The Best Medicine for Your Overall Health and Wellbeing
Written By Marshall Family Chiropractic on September 7, 2020
---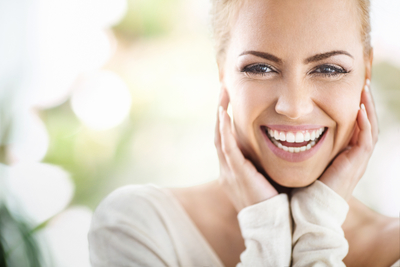 Ever heard the saying, "positivity breeds positivity?" It turns out it's more than just a saying. Having a positive outlook on life and remaining optimistic can actually play a significant role in your overall health and wellbeing.
In fact, studies have shown that those who had a positive outlook on life were:
One-third less likely to have a cardiovascular event (such as a heart attack) within five to 25 years than those with a constant negative outlook on life.
Found to carry less of an HIV load (for those diagnosed) and were also less likely to need antidepressants than those with a more negative outlook after learning of their diagnosis.
Less likely to experience additional stress for women newly diagnosed with breast cancer as compared to those with a negative outlook on their diagnosis.
Boost Your Overall Health and Wellbeing with Positive Thinking
Positive thinking and surrounding yourself with love and laughter is great for those experiencing extreme hardships in life. However, it can also help boost the overall health and wellbeing of the everyday individual. Having an optimistic attitude through life can help:
Reduce overall stress levels
Reduce the chances of catching the common cold
Lower your chances of developing depression
Increase your coping skills during hardships
Increase your psychological and physical wellbeing
Now, that's not to say that you're expected to plaster a smile on your face through difficult times. However, there are ways to help you foster positivity and optimism in your daily life.
How to Foster Positivity and Optimism in Your Everyday Life
When things get tough in life, it's vital to acknowledge the pain and/or grief you may experience but see it as a part of a much larger picture. During this process, remind yourself of all the good that surrounds you, that may come of the current situation, and so on.
If positive thinking is a bit challenging at the moment, then why not treat yourself to some massage therapy to help you relax? Alternatively, you can turn to physical exercise to help your body release endorphins, also known as the "feel-good" hormone.
Improve Your Overall Health and Wellbeing with Marshall Family Chiropractic in Saint Clair, MI
Whether you are looking for stress management help or lifestyle modification counseling – the team at Marshall Family Chiropractic is here to help guide you.
Looking for someone to discuss your overall health and wellbeing with? Then call our office at (810) 329-6100 to schedule your appointment.

Posted In: Chiropractic Wellness Wellness Lifting