Why It's Important to Pair Chiropractic Care With Exercise
Why It's Important to Pair Chiropractic Care With Exercise
Written By Marshall Family Chiropractic on June 29, 2021
---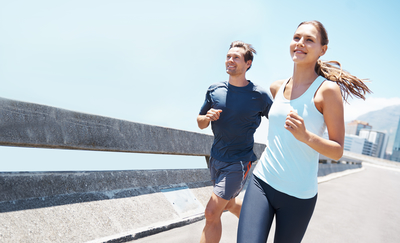 Chiropractic care is more than adjusting spines whenever you encounter pain. It's also a highly effective form of maintenance care to help prevent injuries and pain. For athletes and anyone who gets regular exercise, chiropractic care comes in extra handy to keep you performing well and protect you from injury, which is why we at Marshall Family Chiropractic in Saint Clair want you to make chiropractic care part of your routine. Here's how you benefit...
Benefits of Chiropractic With Exercise
The two greatest benefits of getting regular chiropractic care are pain and injury prevention. It's already tough enough for many to stay in the habit of getting regular exercise. Throw in pain and worse, and it's easy to fall off the wagon. Marshall Family Chiropractic wants to help you keep moving.
Take swimmers for example. Swimmers need a ton of strength and endurance to compete. They also perform a lot of the same motions that can wear out joints, especially the shoulders. To whom this applies, you know we're talking about your rotator cuff, which can gradually slip out of alignment due to all those laps.
Our routine chiropractic care works to keep swimmers' shoulders properly aligned and related muscles functioning properly. We implement similar care for knee pain caused by the breaststroke kick and guide swimmers through rehabilitation exercises to keep the knee joint strong and stable.
Chiropractic care is beneficial for swimmers, athletes, weekend warriors, and anyone who gets regular exercise. We provide pain relief when you need it (without drugs or surgery), and spinal adjustments help keep your nerves firing smoothly so you can perform better and stay in great health.
Intense exercise can wear your body down if you're not careful. This can develop into arthritis (most commonly osteoarthritis), a condition marked by chronic inflammation, stiffness, swelling and loss of range of motion. Chiropractic care can significantly delay the progression due to its ability to help with blood flow and reduce stiffness in the spine and joints.
Get Athletic Chiropractic Care in Saint Clair Michigan
Our mission is to educate as many people/families as possible about the incredible health benefits of natural chiropractic care. Marshall Family Chiropractic's Core Values are a Positive Healing Environment, Enlightening Education, Family Atmosphere, Wellness Leaders and Hope.
We work to help people achieve and maintain good health as opposed to trying to fight their diseases. Have questions or want to schedule an appointment?
Call us at (810) 329-6100 or go online and fill out a contact form. We're more than happy to help.

Posted In: Chiropractic Exercise Wellness Lifting