Wellness Lifting Preventative Care for Your Low Back
Wellness Lifting Preventative Care for Your Low Back
Written By Marshall Family Chiropractic on April 27, 2020
---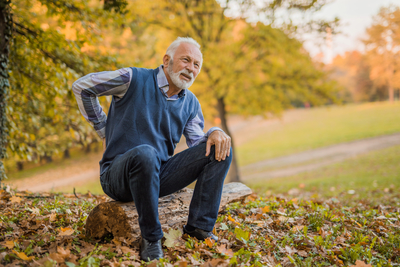 Chiropractic care is quickly becoming a preferred method of treatment for those seeking help with pain. However, many patients aren't aware that the majority of chiropractic care is about both wellness care and preventative care instead of simple pain management.
A Doctor of Chiropractic will often meet their new patients because they are suffering from back pain, neck pain, a sports injury, or due to chronic headaches. With nearly 31 million Americans experiencing low back pain at some point in their life, it is no surprise that back pain would bring new patients in. However, while pain management and maintenance are an essential role in treatment options provided by chiropractic care, both preventative and wellness care should be considered by those looking to optimize their overall health and wellbeing.
Wellness Care and Preventative Care Go Hand in Hand
While wellness care and preventative care may initially seem like the same thing, they are two very different concepts.
Wellness care refers to improving your health and wellbeing through the use of different programs.
Preventative care refers to the steps you take to maintain your overall health and wellbeing daily.
When we talk about these two terms in conjunction with chiropractic care, the act of seeing a chiropractor would fall under wellness care, while taking the daily steps recommended by your Doctor of Chiropractic (such as daily exercises or dietary suggestions) would fall under preventative care.
Proper Preventative Care Can Reduce Low Back Pain
If you initially began seeing a chiropractor because of low back pain, that meant you took a step in the right direction as far as acting on your wellness care options. During your appointments, your Doctor of Chiropractic will suggest different ways for you to avoid reinjuring yourself, including making suggestions on lifting techniques.
For example, lifting techniques could include how to pick up a shovel or box, proper warm-up techniques before you try lifting something heavy, and keeping your feet planted. Your chiropractor may even suggest ergonomic lifting techniques to help prevent your low back pain from returning.
Preventative and Wellness Care with Marshall Family Chiropractic
Don't wait until you are in pain to seek out the care from a trustworthy, experienced chiropractor. Get active in your preventative care and talk about your questions and concerns with your chiropractor at your next appointment and start living your best life now.
Ready to start taking an active role in your wellness care? Then schedule an appointment with Dr. Marshall and the Marshall Family Chiropractic team today.

Posted In: Chiropractic Preventative Low Back Pain Treatment Wellness Lifting